Reading Time:
2
minutes
Today I received this email from WordPress. A new tool to facilitate remote teams collaboration
"Fewer emails. More progress." it's a good argument to test it.
—
As communication moves increasingly online, staying organized can be a challenge. The way we work at WordPress.com is unique. We are a global team of more than 1,200 employees across multiple time zones — without a central office.
Our secret to collaboration and communication for the past 10+ years? A tool called P2.
P2 gives groups a place to share regular updates and collaborate on any project. Whether you're looking to connect with a newly remote work team, your homeschooling group, or long-distance friends and family, P2 can help you stay in sync. Keep it private to your team, or open it up to an entire community.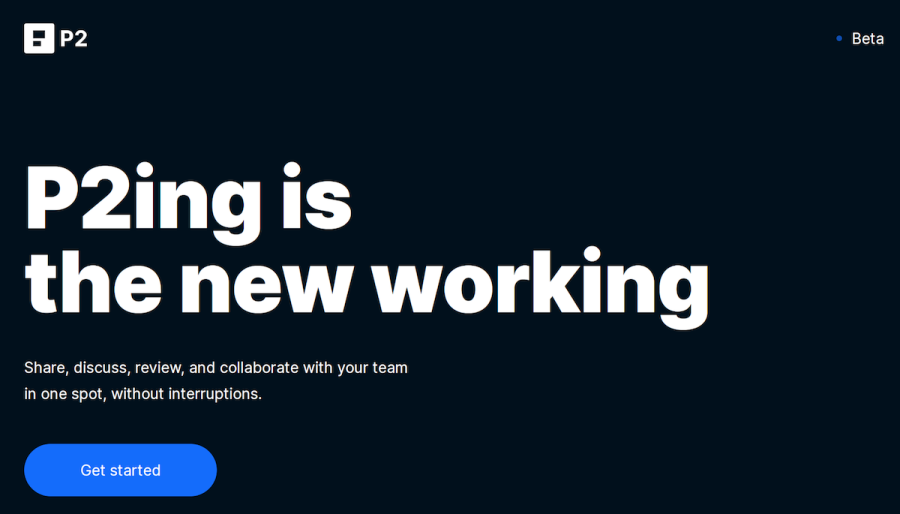 With P2, you can finally stop spending so much time digging through your inbox. Simply open P2 on your computer or in the WordPress mobile app to post updates, check in on conversations, track projects, and more — all without reading or writing a single email. As TechCrunch describes it, "It's a clean and focused product that would work particularly well in that spot between company-wide emails and announcements getting lost in Slack."
P2 is free to use, ad-free, and easy to set up. Create your P2 in just a few clicks. You can then customize your site, publish your first post, and invite the rest of your team.
Need more tips on getting started? Curious about what you can build? Ask our experts on their own P2.
—
More info at https://wordpress.com/p2/